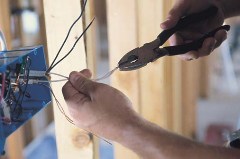 On any given day your business has maintenance issues that arise.  At Commercial Office Solutions, we deliver top-quality services at the most competitive rates in the industry, accross all trades, everytime.
   Commercial Office Solutions stands ready to assist you with ALL of your building maintenance and commercial security requirements.  We provide you with the skilled expert workers you need – onsite at your facility for the hours it takes to get the job done.  Whether we are preforming a single task or assuming complete responsibilty for your facility, we appreciate your need for timely responsive, cost effective maintenance and reapir solutions.
   Having a single point of contact eliminates the costly, time consuming and complex task of managing the variety of suppliers needed to maintain a facility.
   Commercial Office Solutions focuses on your building so you can focus on your business.